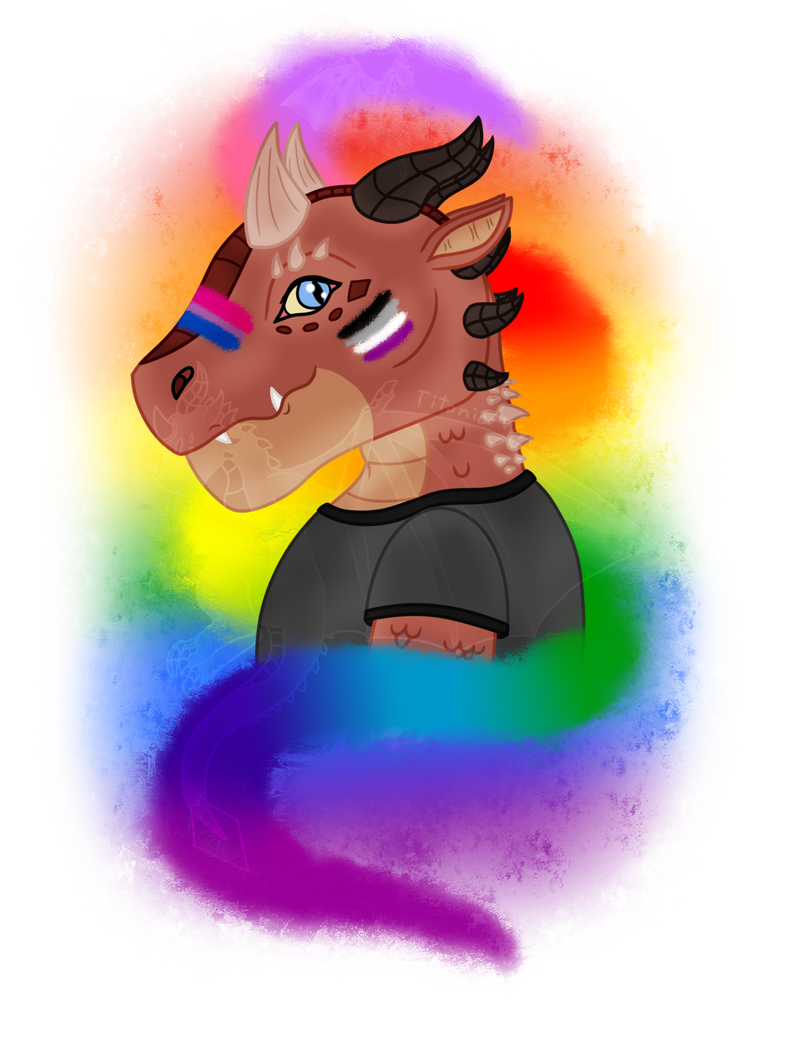 Titanic-Wyvern
23 y/o Cisfemale | Biromantic Ace | Artist, Writer, and Friend

Links provided below go to my twitter, dA, FA, tumblr, ko-fi, and a panfandom rp I hang out at, Disney Conquest. Discord and Steam for friends only.

Feel free to inquire about commissions through my dA, FA, twitter, or tumblr via notes/dms. Commission info can be found on my dA page for what I will and won't draw.

Thanks for reading!